Zoleikha A. Biron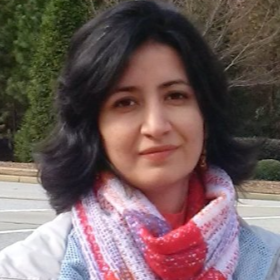 Assistant Professor
Electrical and Computer Engineering Department
University of Florida
Email : z.biron@ece.ufl.edu
Phone : (352) 392- 9565
Office : 463 NEB, 1064 Center Dr, Gainesville, FL , 32611
=======================================================================================================================================================
About Me
I am currently an assistant professor in the Electrical and Computer Engineering (ECE) Department at the University of Florida. My research focuses on cyber physical systems with applications in intelligent transportation systems, smart power systems and integration of renewable energy sources with smart power systems. I am interested in utilizing control theory, estimation and fault diagnostics techniques to enhance the security and efficiency of cyber physical systems.
I received my Ph.D. at Clemson University in 2017, my MS and BS degree in Electrical Engineering from K.N. Toosi University of Technology and University of Tehran, respectively. Prior joining University of Florida in Jan 2019, I spent 18 months at Clemson University international center of automotive research (CU_ICAR) as a post doc.
Research Interests
Security and control of cyber physical systems (CPS)
Intelligent transportation system, connected and autonomous vehicles
Renewable energy and their integration with smart power systems
Fault diagnosis of dynamics systems modeled with PDE and ODE
Control theory, estimation, optimization
Open Position: Two Ph.D. positions are avialable for highly motivated students in interdisciplinary control research. If you are interested in working with me, please apply to the ECE program and send me an email about your application. Please include your CV and transcripts. For more details refer to positions page.